Don't be fooled by the beautiful day today, winter is coming and your chance to avoid sky-high heating bills due to another freezing Maryland weather is running out.  Winterizing your home's windows and doors is one of the top ways to ensure your heat isn't escaping to the outside.  In this post we'll go over how you can winterize the windows and doors in your home.
---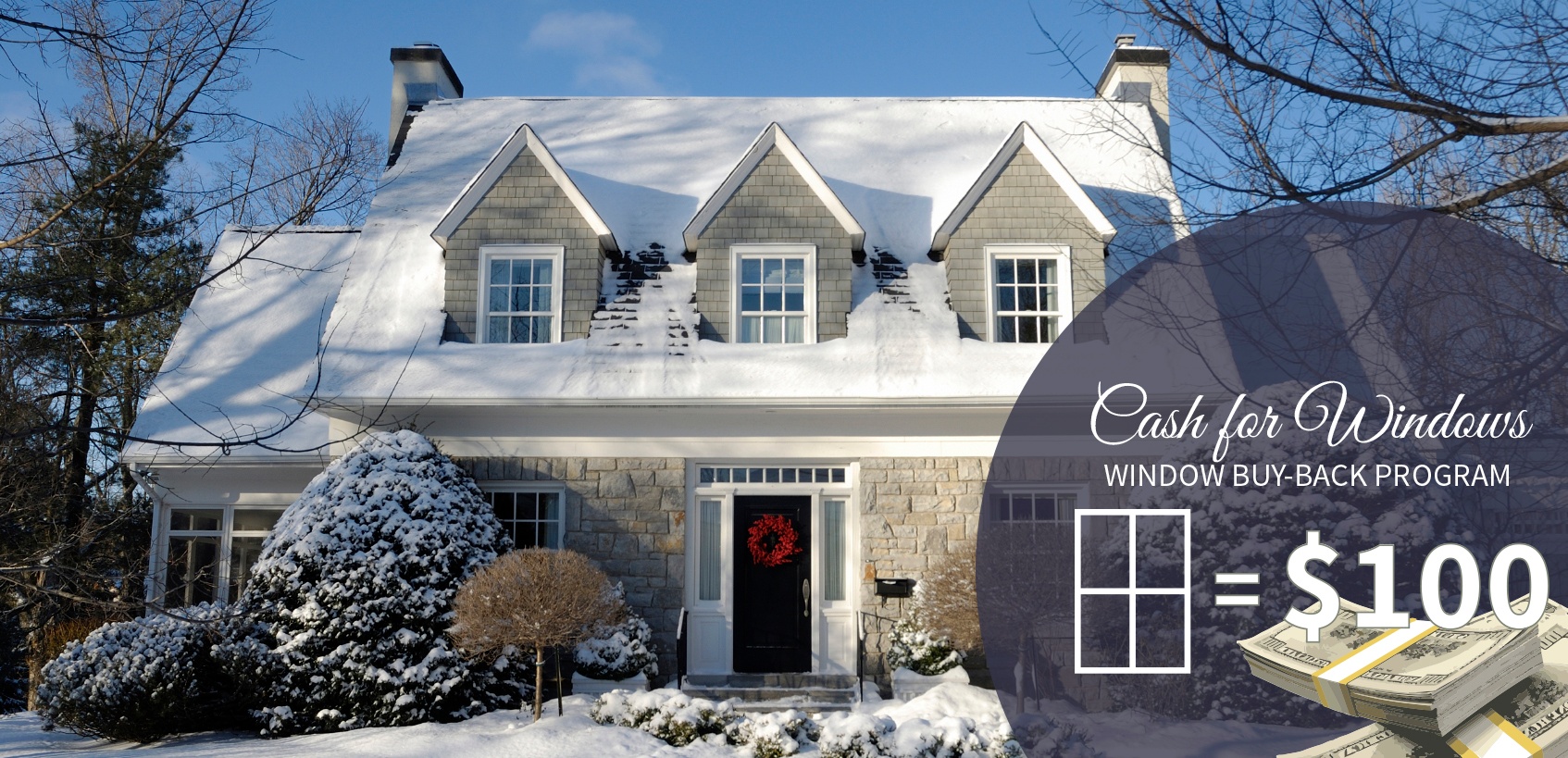 Winterize Your Windows
It's important to check every window in your home for cracks or other damages to see which windows you'll need to replace.  Additionally, if you have windows that are significantly old or that are not at least double pane glass it's recommended that you go ahead and replace them.
Installing storm windows is a great option if you want windows with top-notch insulation to make sure heat loss during the winter season wont be an issue.
 If you notice slight drafts but nothing too serious, caulk around the windows to ensure it won't become a serious problem.
If you enjoy a nice breeze throughout the summer and early fall, make sure you replace your screens with their glass panes.
Don't forget about your basement windows!  The most common cost-effective solution to protecting basement windows is to purchase a hard plastic window well.
Another cost-effective solution for your windows is to purchase a window insulation kit, which is essentially shrink wrapping your windows.  This option may work well but it will certainly lower your home's curb appeal and will prevent a noticeable amount of light from entering your home.
Winterize Your Doors
Making sure your door is prepared for winter weather is important in the same way windows are.  Windows and doors are the first line of defense for your home.  The first step is to evaluate your doors and make sure they're properly aligned.
Similarly to storm windows, installing storm doors will serve as the best protection from cold or severe winter weather.
If installing new exterior doors doesn't currently fit your budget you can always purchase draft stoppers to put under your doors for a temporary fix.
If you notice air leaks, seal them with caulk.
Another cost effective way to stop drafts entering through doors is to apply weatherstripping to prevent those pesky air leaks.
 
All of these tips are useful to protect your windows and doors from costing you hard earned money in the winter months.  However, your best line of defense and preparation is to make sure your doors and windows needs are up-to-date.Thanks for reading, I hope you've found these tips useful as you plan to winterize the windows and doors in your home.
---